Conserve Water
The average person in the U. S. uses between 100 and 250 gallons of water a day. I know it is possible to get by just fine on one tenth that amount. The use of low water capacity toilets, flow restrictors at shower heads and faucet aerators are fairly common now. More radical conservation approaches include diverting gray water from bathing, clothes washing and bathroom sinks to watering plants; catching rain water from roofs and paved areas for domestic use and switching to composting toilets. These can be very effective and safe means of water conservation if done carefully to avoid bacterial infestation; be sure to comply with all local laws that regulate these strategies. Landscaping with drought tolerant, indigenous plants can also save an enormous amount of water.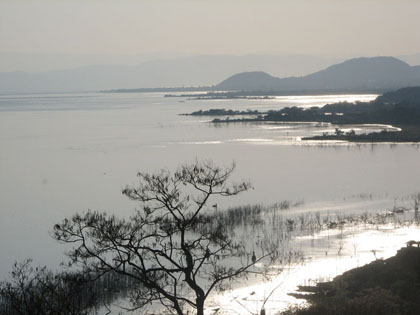 See Your Ad
in This Space!
Click
Here
for More Information
General
oasisdesign.net information about rainwater harvesting, gray water use and composting toilets.
harvesth2o.com is dedicated to the advancement of sustainable water management practices and has this informative on-line journal.
naturalhomes.org list workshops from around the world, some related to water conservation and permaculture.
lowimpact.org the Low-Impact Linging Initiative in England provides information and courses related to water conservation.
lenntech.com/water-ecology Frequently asked questions about water ecology, in English and other languages.
ecowaters.org promotes workshops, sells plans, and provides information about graywater reuse, rainwater havesting, and compost toilets.
wolfbarrowscorp.tripod.com/ sells a device to recover water wasted when running the hot water tap until it gets hot.
zolo.ca How to save water at home: A room-by-room guide
waterdropfilter.com a guide to water filtration vs water purification
thezebra.com 20 Ways to conserve water at home: A room-by-room guide
hydropoint.com How Water Conservation Saves Energy and Reduces Greenhouse Gas
basq.livelarq.com 32 Ways to Conserve Water at Home
lakechamplaincommittee.org Water Conservation Tips for the Home
Rainwater Catchment
rainwaterclub.org this site from India offers a wealth of information related to rainwater collection.
rainbarrelguide.com lots of solid information about rainwater catchment and the sales of small barrels for this purpose.
rainchainsdirect.com talks about the history and function of rain chains to direct rain water from the roof to a storage container.
chelseagreen.com an article describing the fundamentals of rainwater catchment systems.
eautarcie.org proposes systems for rainwater catchment and waste water treatment.
biologicperformance.com offers some good reasons to consider rainwater harvesting.
Compost Toilets
composting-toilet-store.com features an informative FAQ's page about compost toilets.
solartoilet.com The Solar Composting Advanced Toilet is designed to recycle human excrement and urine into a relatively dry and deodorized compost which can be safely and easily applied to the immediately surrounding landscape.
ecojohn.com manufactures waterless composting and incinerating toilets.
Waste Water
oasisdesign.net describes the "Watson Wick," a system for dealing with black water without using a septic tank."
septicleanse.com has enzyme and bacterial treatment for septic systems.
mrrooter.ca
A Guide to Water Pollution and Conservation in Your Community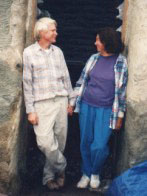 For Email contact go to About Us
Established in 2001, GreenHomeBuilding.com is primarily a labor of love. Kelly, and the GreenHomeBuilding team of experts, have answered thousands of questions for readers over the years, and we continue to publish up-to-date information about increasingly important sustainable architecture. If you feel moved to assist us in this work, your kind donation would be much appreciated; this can be easily done through our PayPal account:
Custom Search
Disclaimer Of Liability And Warranty
I specifically disclaim any warranty, either expressed or implied, concerning the information on these pages. Neither I nor any of the advisor/consultants associated with this site will have liability for loss, damage, or injury, resulting from the use of any information found on this, or any other page at this site. Kelly Hart, Hartworks LLC.