.
Cost Benefits of Passive Solar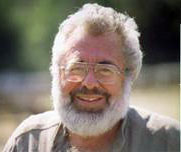 Ken Haggard, formerly an architecture professor at California Polytechnic, is an architect and principal in the San Luis Sustainability Group. Since the late sixties, Ken has designed more than 200 solar buildings, from homes to large commercial and institutional buildings—as well as the first permitted straw bale building in California. An active member of the American and International Solar Energy Societies, he received the Passive Pioneer Award from ASES in 1999 and was made a fellow of ASES in 2000. His office and home—in Santa Margarita, California—are passive solar, off grid, and straw bale. With David Bainbridge, Ken wrote Passive Solar Architecture: Heating, Cooling, Ventilation, Daylighting and More Using Natural Flows, published by Chelsea Green in 2011.
Questions and Answers
Q: I am pursuing some clients with the intent of promoting sustainable solutions for their facilities (eg. passive solar heating and ground source heat pumps. As an architect I have found that although many customers are curious about alternative energy sources and sustainable architecture, they often dismiss it as not yet practical. I have even sat in meetings and listened to providers of certain alternative energy sources claim enormous savings for a project, to the delight of everyone present. Unfortunately when asked to produce factual evidence of these claims, their information is easily dismissed by professional engineers because it is too poorly presented. That is, if a provider presents bar graphs and pie charts to lay people, the idea can get across, but it lacks specific data (numbers, bills, invoices) that professional engineers can analyze objectively against the data of their conventional systems. I have two questions/requests:
1. Can you suggest if any kind of organizations/agencies can be approached (and/or how) for funding or incentives that would make capital investment of this type more attractive for a client (ie private school)?
2. How or where do I go about getting factual/statistical information on performance of sustainable architecture that is objective, non-partisan, and detailed so as to satisfy skeptical, and professional critics?
A: (Daniel Chiras) Yes, please contact the American Solar Energy Society in Boulder Colorado and the Department of Energy's Zero Energy Building Program. They might be able to provide the kind of data you're looking for. Please be sure to check out ASES's web site for case studies on energy savings. ASES also published a book of case studies by Burke Miller. Many articles over the past three years provide additional case studies.

I'd also strongly suggest that you contact Ron Judkoff at the National Renewable Energy Lab. He's an engineer who heads up the buildings program. You can reach him at Ron_judkoffATnrelDOTgov. If anyone can provide information, Ron would be the man.
Q: I am looking for data on how passive solar heating can lead to reduced capital cost (reduced need for HVAC) as well as reduced operating costs (low electricity bills, low maintenance). I am also looking for information on how high insulation value windows can be used in buildings with passive solar heating can help this reduction in costs.
A: (Daniel Chiras) You might want to check out my book, The Solar House: Passive Heating and Cooling. I include a lot of data (on reduced operating costs) from case studies. The studies were performed by the National Renewable Energy Laboratory and the American Solar Energy Society and published in a series of articles over a two- or three-year period in Solar Today magazine. They focus on reduced operating costs made possible by the incorporation of passive solar design in homes in a wide variety of climates. In this book, I also show the results of my own calculations on the economic benefits of initial investments in passive solar heating and cooling, if any, should natural gas prices continue to rise. Moreover, I talk about the cost of solar building as well and describe up front costs such as reduced investment in HVAC systems in the book. I haven't been able to find much hard data on this matter in residential design.
Q: I am planning to build a passive solar house and I was considering including a radiant floor heating system , with solar heated water. I have recently heard some controversy over having water circulating in the floor, regarding negative health effects on people's electromagnetic fields. Do you have any information about this?
A: (Daniel Chiras) No I haven't heard a word about this. I rather seriously doubt water circulating through a floor is going to affect anyone's health, however. One bit of unsolicited advice. If you build a really super efficient passive solar home, you won't need much in terms of back up heat. I often advise clients who are thinking about going this route, to think long and hard about spending $12 to $16K for a radiant floor heating system...Why spend that much money for only a $100 - $200 worth of heat a year? There are cheaper alternatives, for example, vented gas wall heaters. This alternative is suitable if your home is going to have an open design. And, it will cost a lot less. You may want to read my book, The Solar House, if you haven't already...Sorry for giving advice unsolicited, but if you can save $10 on your home, you can use some of that money to really beef up the insulation and to add thermal mass to do a fantastic job capturing and using solar heat. And, you may have quite a lot left over.
Q: I live in Central Illinois and we are planning a new house. Lately I have been doing much research on different building material and use of solar. I am really interested in using ICF and Radiant heat in a slab being warmed by solar panels which also heat my potable water as well and either Sip's for the roof or the spray on insulation but then after further reading I see that doing a passive design house might be even more efficient. Do you know the cost difference between the two types I have mentioned and if you know of any Architects in Illinois that might be able to assist in my design with the knowledge of either one of these building choices?
A: (Kelly) A well-designed passive solar house should be less costly to construct than one that employs radiant floor heating, since there is really no extra equipment involved. But then you have to consider some form of back-up heat when the sun doesn't shine, so the two might end up costing roughly the same. You can combine the two concepts, especially if you arrange the radiant floor zones in such a way that you can turn off the areas that would receive the direct solar radiation during sunny times.
You might check the directory at greenbuilder.com for green professionals in your area.

C: Your right I would need a backup heat source and a cooling source as well because our winter is usually always at or below freezing and even around 0, then our summers are typically upper 80's and 90's. My main thought process is I want to stay away from forced air and duct work systems which is no problem when it comes to heat but another story for cooling.
A: (Kelly) A well-designed passive solar home that incorporates lots of thermal mass tends to stay cooler on those hot days than a house without such mass. The main function of thermal mass is to stabilize the temperatures so that they don't swing one way or the other.
Q: I live in Louisville, Ky. My husband and I own an older home in the city. I have been thinking of doing something, anything, to get ourselves "off the grid" and be more self reliant. I am aware of solar energy, but the cost seems outrageous. We do not have the money to convert our home to solar, although the back of our home is facing south, south east with no obstructions to block the sun. I have heard of retrofitting homes to be passive solar. Based on our limited funds and the Kentucky climate (hot and humid in summer, moderately cold in winter), do you have any suggestions for an alternative heating / cooling system that isn't so cost prohibitive? I am open to suggestions?
A: (Daniel Chiras) There are many things you can do to reduce your reliance on fossil fuels and create a more comfortable home all year round. If you haven't already done so, your best bet is to hire someone to perform an energy audit. Then pursue their recommendations. They will tell you how to improve the energy performance of your entire house. Most likely, they will offer ideas on sealing leaks in the building envelope, which can create a much warmer home in the winter and a much cooler home in the summer. They'll also suggest adding insulation. I'd pack my walls and ceilings with insulation, if I were you BEFORE you even begin to think about adding any kind of solar. Weather stripping, sealing leaks with caulk, and insulation can reduce your energy bill by 20 to 50 percent, depending on how much you have to do. You might want to get a copy of my book, Green Home Improvement. It contains lots of projects that will help you make your home a model of energy efficiency. Then, when you've made it efficient, it's time to think solar. It's much easier and much cheaper to improve energy efficiency than to add solar, and it yields a higher rate of return.